Delivery Costs


How we calculate shipping.
Our shipping charge is based on your Postcode, not the value goods you order. There will be one price charged no matter how small or large your order is. You can choose between Australia Post eParcel service or Courier Delivery as there may be a price advantage of one over the other depending on your area. In most metro areas, the Courier delivery may be cheaper for you but you can't use a PO Box address if you choose the Courier method. You may well find that if you can use a physical address instead of a PO Box, shipping will be cheaper so please consider this when choosing.
Most Metro areas in all States start at just $12.00 by Courier, Adelaide Metro areas are charged at $6.00
We reserve the right to change the delivery method if we need to, but your delivery charge will remain the same shown on your order.
New LightWeight Package Shipping Cost Just $8.00
From today, we are introducing a trial change to our current postage charge. For sometime now, we have been discounting the shipping cost when either stickers, or 3D paper tole products were bought as these normally generated a lighter than average package. We are now extending this to several other categories. Buying anything from one or more of these specific categories will mean that in the totals shown in the checkout there will be a discount displayed that will make your shipping cost just $8.00 ($6.00 Adelaide Metro area)
The special price will be shown as a discount on shipping in the sub total of the order. You will see this shown before you make your payment. There are no codes to use, this is an automated process.
If anything from other categories which are not covered by this "LightWeight" deal are included in the order, it will revert to the normal shipping cost for your Postcode and therefore no additional discount will be displayed in the checkout. We are constantly trying to make this as fair as we can and know a lot of people only want to order a few things and the shipping cost can make it not cost effective to continue.
We hope you like the new shipping price system and that it helps you get just what you want no matter what size your order is. Please remember, if you add anything from any other category not in the list below the standard shipping costs will apply as normal.
The categories that are included in our LightWeight shipping cost are:
Inks Glazes & Textured Mediums
Laser Die Cut Card Layers & Frames
Getting a quote for Shipping to your Postcode
To get a quote for shipping just add items to your shopping cart and view the cart. From the bottom left you can enter your Postcode and it will display the charge of each shipping method for you to choose. You can also do the same thing from any of the product description page.
All parcels can be tracked and traced by you, once your order has been shipped, you will receive the tracking number by email. You can also find your tracking number by logging in to our site and viewing your order. Once you click on the tracking number, it will take you to the Australia Post or Courier website and display your shipment status.
Please check your tracking number to see the estimated delivery date to your address and to follow your parcels progress.
You can also track your order from this link
here
Our Shipping Partners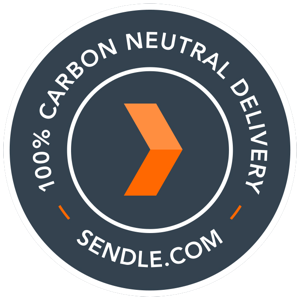 Please note we don't offer Express Post or ship to any address outside of Australia.