Xyron Creative Station


Xyron Creative Station and Creative Station Lite machines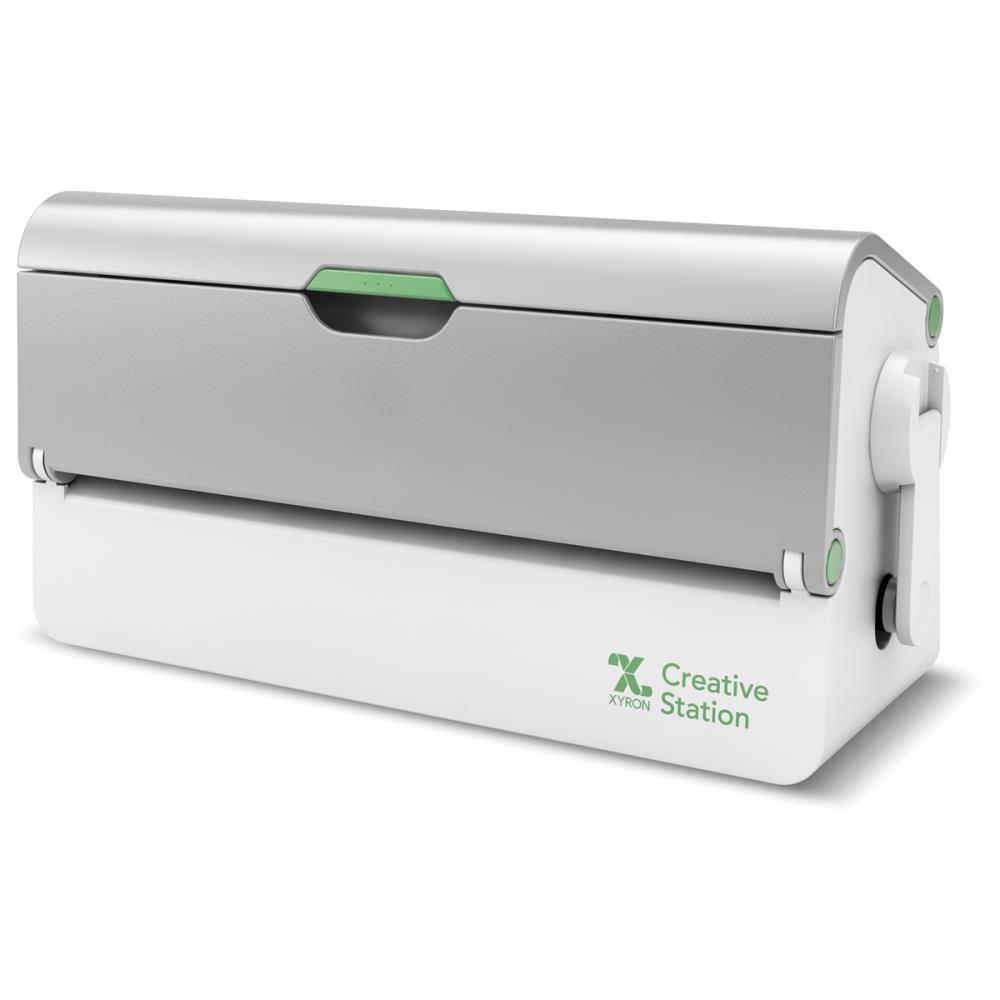 Anyone thinking about buying a Xyron machine will sit and think about what size they need. There are small ones and big ones with some in between so that choice gets hard when you try to pick just one for you. The new Creative Station helps make your choice easier. When you purchase the Creative Station it comes with a 9 inch wide cartridge that you find in the "Big" Xyron 900 Machine. This is really handy of you have anything large to put through it but the great news is you can take that out and pop any of the 510 (5 inch) refills in there too. Now you have a 2 in 1 machine!

You don't have to use up all of one cartridge before swapping to another. You can slide the cartridge out at anytime and slide another one in. Just choose what you want it to do and use the appropriate cartridge. It's that easy. Take a look at the Xyron Official video below to see how easy it is to use.
There is also a new Creative Station Lite model that accpts the 510 cartridge and a new 3 inch cartridge which is perfect for a card maker or anyone that just won't need the larger widths.