Never Forget Passwords Again


Here's a great way to remember all of your passwords.
We know how annoying it is to forget passwords as we have a lot to remember just like everyone else these days. As you probably know we have a way to recover your password on our website if you have forgotten it but that does take time to do and get back into your account again. For a number of years now we have used a password manager system from LastPass. This is a FREE service although there is a paid upgrade service should you need it. Since using LastPass we have not had a problem with any sites and systems we use. You have just one MASTER password for LastPass and you are set. LastPass works on desktops, laptops tablets and smart phones.
When you have to log into FaceBook it's as easy as this .....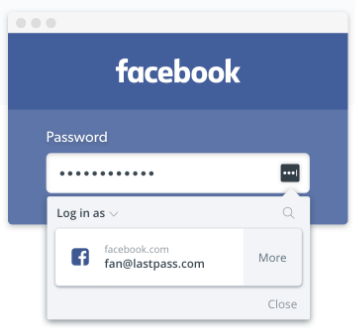 As soon as you get your loging screen it will fill in the screen for you. You just need to have the one master password for LastPass and it automatically uses the correct loging details for you. It's that easy. The good news is that it will also remember your Blue Edge Crafts Login too!
Take a look, signup and make your logins easier and safer.